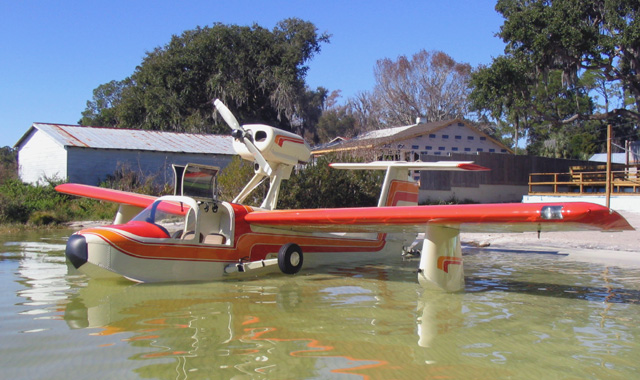 Hi Steinar,

I have been meaning to write to you for ages, but as always things got
in the way!

I lost the use of my hangar in the UK just over a year ago and decided

to take my Chipmunk to bits and ship it to Florida where I had space for it. Unfortunately the aircraft was damaged in transit and it'staken me a while to get it up and going again.

S/N 15 was finished last July and is now registered as N897TB. You get to choose the registration, 5 choices. I was running out of ideas soput the last three of my Air Force number and initials and it was that that came up! The original N-reg was no longer available.

The FAA inspector was very complimentary about the Teal and had no

adverse comments.

I have flown some 15 hours in the Teal and am still trying to makefriends with it. Off grass and tarmac the performance is good although it exhibits the worst characteristics of both a tail and nose wheel aircraft. Flying off water, I try very hard to keep the weight as low as possible and don't go anywhere near small lakes unless there is a slip for me to get out on and an adjacent runway!

In flight the handling is not the best. Although stable, the ailerons are heavy and ineffective and care must be taken to avoid crossing the controls when banking at low level. On water, once you have learnt its tricks the handling is OK but not a patch on say a Cub in restricted spaces and step turns take a lot of space.

I don't have much to add yet regarding performance. 60kt seems to be the best glide and safe climb. It begins to stall at 50kt, but that is very dependent upon the weight etc. At 24 square it cruises at 90kt true.

Although flaps would help it off the water, they are not needed for the approach and it doesn't need to be any heavier.

I have packed up commercial flying and plan to do some longer trips with the Teal this summer. I will let you know how I get on. Attached are a couple of pictures. I am still on 'dial up' so I don't know about the quality. I can send them by 'snail mail' if you want?

Thanks for your continued efforts with the 'site', it's great!

Kind regards,
Tom.