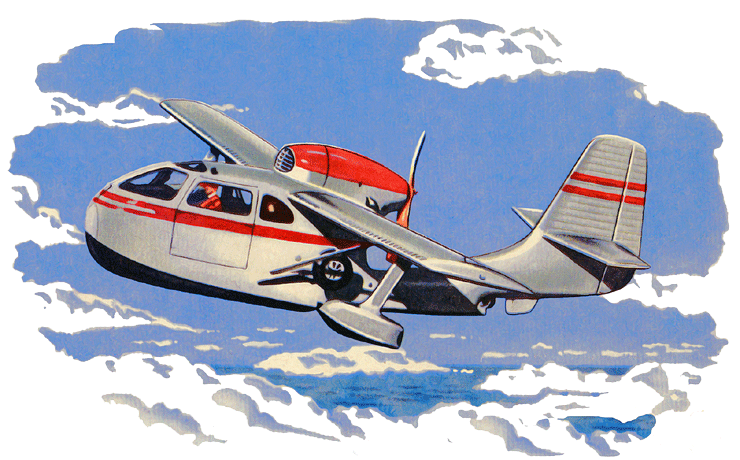 NC87577
Photo: © WANTED!
AIRCRAFT DATA

Manufacturer:
Republic Aviation Corporation; Farmingdale, Long Island, New York, USA.
Model:
RC-3 Seabee
Type Certificate No:
A-769
Serial Number:
144
Manufacturing Date:
1946-11-??
Engine:
Franklin 6A8-215-B8F (215 hp at 2500 RPM)
Remarks:
Mode S Codes

5300612

6 / AC0C56

Reg. No.
Date
Remarks
NC87577
1946-11-??
Manufacturing Date.
1946-11-??
Test flight.
1946-11-23
Officially delivered from Republic Aviation Corporation to Rankin Aviation Industries; Tulare, California, USA.
1957-11-08
C of R issued to:
Vincent R. Pardew; Costa Mesa, California.
1958-10-12
Aircraft crashed at Santa Catalina Island, California.

Ed Hinton Killed In Plane Crash.
- Pilot And Model Die With Movie Actor.

AVALON, Calif., Oct. 13 (AP). Ed Hinton, movie character actor, was killed last night in a plane crash on Santa Catalina Island.
Also killed were the pilot Vincent Pardew, 27, Costa Mesa, Calif., operator of a flying service between the island and the mainland 22 miles away, and Marcella Crumley, 27, Long Beach, Calif., model.
Witnesses said the plane, a single-engine amphibian, took off from Toyon Bay, four miles north of here. It headed out to sea, then apparently returned at low altitude so that Hinton could wave to his wife and three children standing on the dock.
The plane suddenly lost altitude, smashed into a cliff and fell to the beach.
Hinton played character roles in dozens of pictures.

(Toledo Blade - October 13, 1958)

1964-10-08
Cancelled from FAA Registry.
Sources:
RAC Seabee Delivery List.
FAA Aircraft Registry.