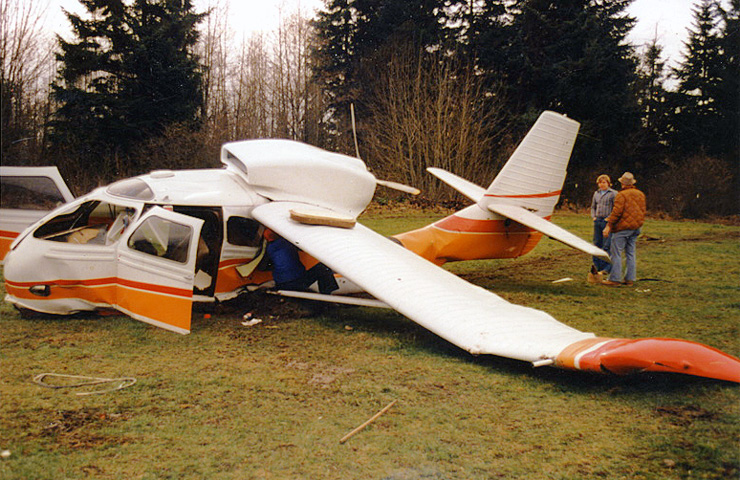 N87576
McKenna, Washington, USA
28 February 1980
Photo: © courtesy Randy Komko
AIRCRAFT DATA

Manufacturer:
Republic Aviation Corporation; Farmingdale, Long Island, New York, USA.
Model:
RC-3 Seabee
Type Certificate No:
A-769
Serial Number:
143
Manufacturing Date:
1946-11-??
Engine:
Franklin 6A8-215-B8F (215 hp at 2500 RPM)
Lycoming GO-480 Daubenspeck conversion.
Remarks:
Mode S Codes

53006125

/ AC0C55

Reg. No.
Date
Remarks
NC87576
N87576
1946-11-??
Manufacturing Date.
1946-11-??
Test flight.
1946-11-15
Officially delivered from Republic Aviation Corporation to Seabee distributor North American Airport Corp.; White Plains, New York, USA.
????-??-??
John Greeff; PO Box 862, Yelm, Washington 98597.
John Greeff passed away on 12 November 2007.
1980-02-28
Crashed on a field near 360th Street East and 58th Avenue East, McKenna, Washington, when engine stopped after take off from Yelm airport. Pilot John Greeff (40) and passenger Francis Green (73) were seriously injured.
1988-05-20
Benjamin S. Paschall; 9935 182nd Avenue SE, Issaquah, Washington 98027-8640.
????-??-??
Wreckage stored by Randy Komko.
2013-05-15
Cancelled from FAA Registry.
Sources:
RAC Seabee Delivery List.
FAA Aircraft Registry.
Randy Komko.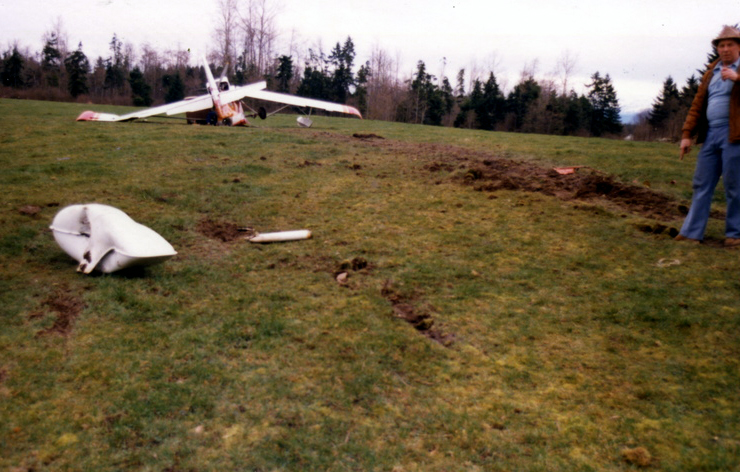 N87576
McKenna, Washington, USA
28 February 1980
Photo: © courtesy Randy Komko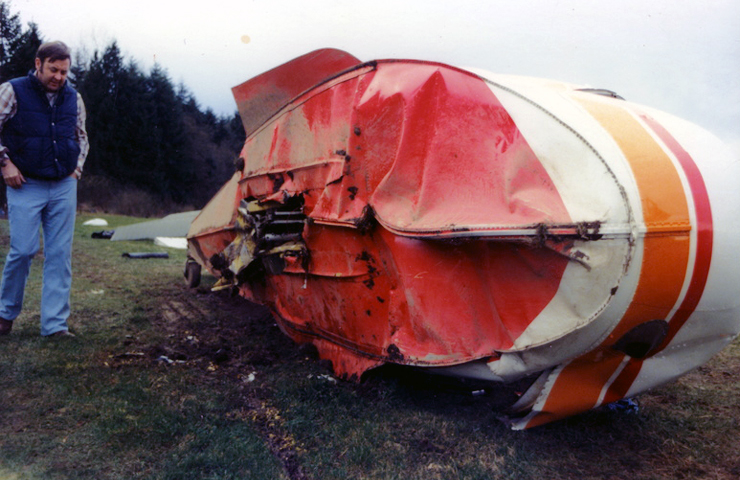 N87576
McKenna, Washington, USA
28 February 1980
Photo: © courtesy Randy Komko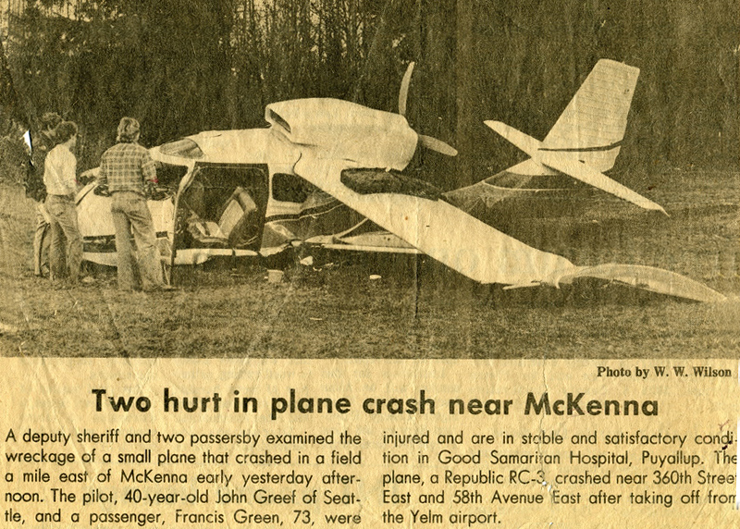 N87576
McKenna, Washington, USA
28 February 1980
Photo: © courtesy Randy Komko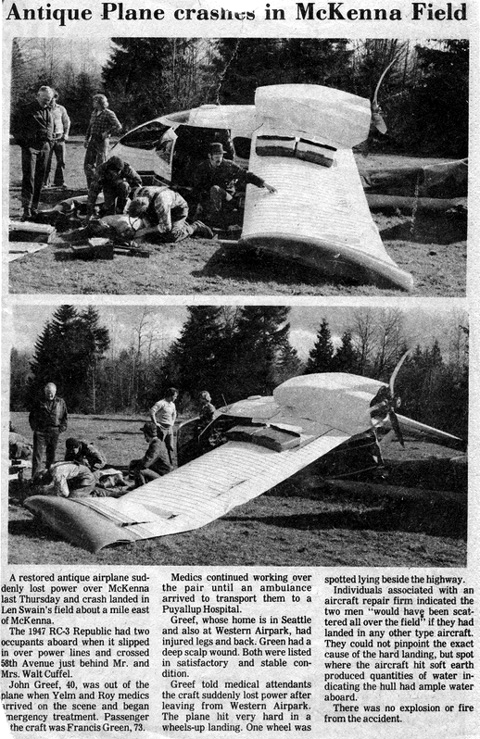 N87576
McKenna, Washington, USA
28 February 1980
Photo: © courtesy Randy Komko