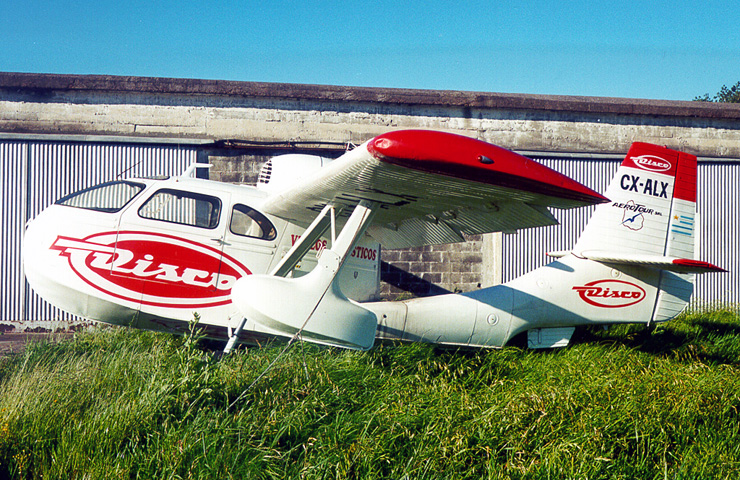 CX-ALX
Uruguay
Photo: © Gary Guhn
AIRCRAFT DATA

Manufacturer:
Republic Aviation Corporation, Farmingdale, Long Island, New York, USA.
Model:
Republic RC-3 Seabee
Type Certificate No:
A-769
Serial Number:
534
Manufacturing Date:
1947-03-??
Engine:
Franklin 6A8-215-B9F (215 HP at 2500 RPM)
Remarks:
Reg. No.
Date
Remarks
CX-ALX
1947-03-??
Manufacturing Date.
1947-03-??
Test flight.
1947-03-26
Officially delivered from Republic Aviation Corporation to Horacio Torrendell S/A; Montevideo, Uruguay.
2008-??-??
For sale: Extended wings, electric hydraulic pump. Annual inspection done in 2001. Located in Montevideo, Uruguay (in closed hangar and protected).
Sale price U.S. $75,000
To communicate with Karla Bartel to the direction: kbartel@adinet.com.uy
Sources:
RAC Seabee Delivery List.
Gary Kuhn.
Alan Pereira Pierce.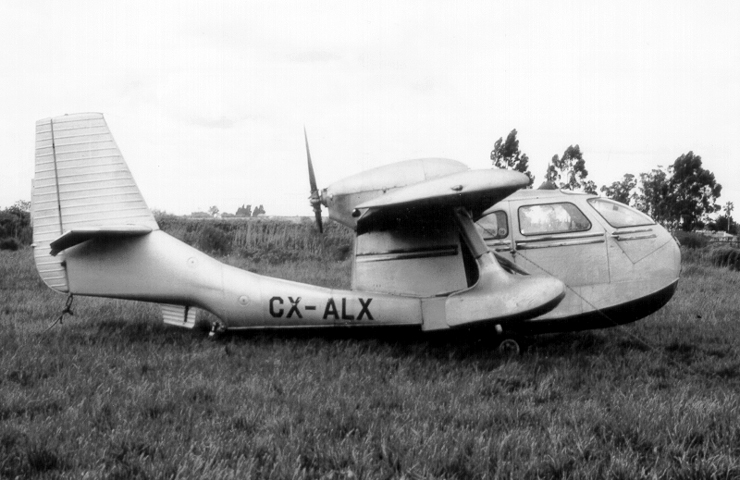 CX-ALX
Uruguay
Photo: © Nery Mendiburu via Gary Guhn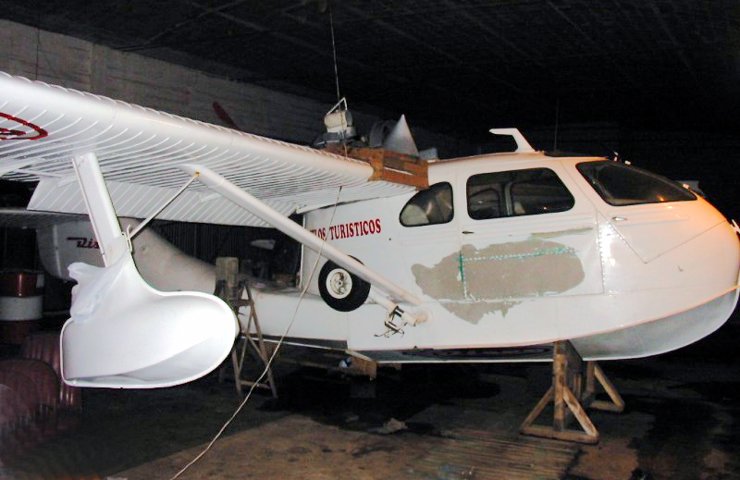 CX-ALX under restoration.
Adami Regional Airport, Montevideo
2003
Photo: © Alan Pereira Pierce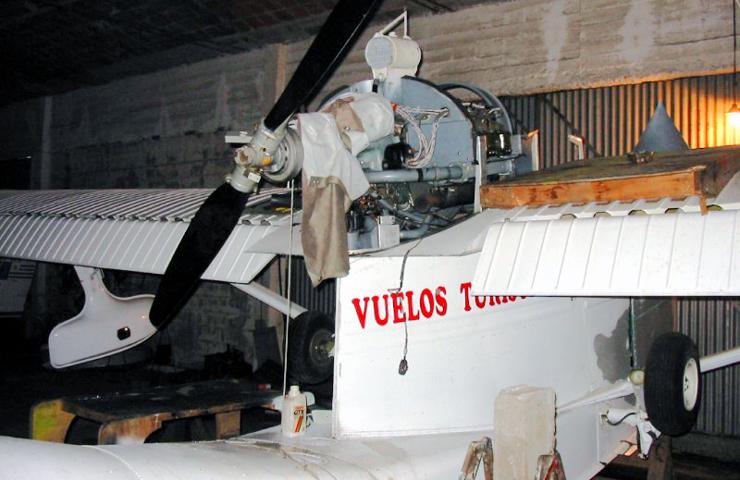 CX-ALX under restoration.
Adami Regional Airport, Montevideo
2003
Photo: © Alan Pereira Pierce