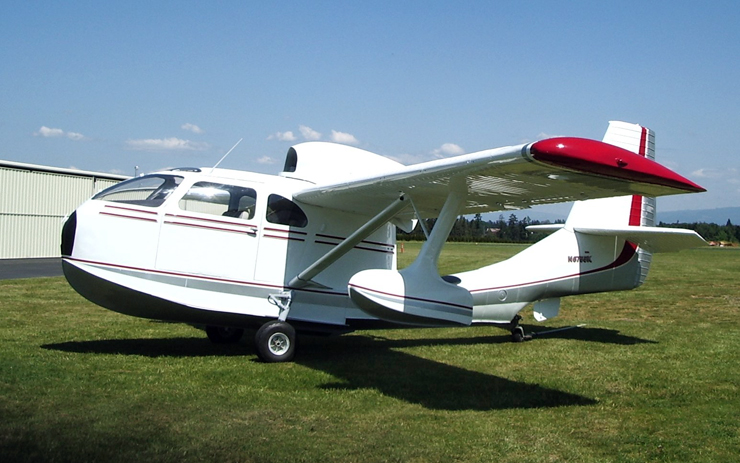 N6755K
Photo: © Please tell me!
AIRCRAFT DATA

Manufacturer:
Republic Aviation Corporation; Farmingdale, Long Island, New York, USA.
Model:
RC-3 Seabee
Type Certificate No:
A-769 RC-3 Seabee
Serial Number:
1043
Manufacturing Date:
1947-06-??
Engine:
Franklin 6A8-215-B9F (215 HP at 2500 RPM)
Remarks:
Mode S codes: 52170534 / A8F15C (N6755K)
Reg. No.
Date
Remarks
NC6755K
N6755K

1947-06-??
Manufacturing Date.
1947-06-??
Test flight.
1947-09-26
Officially delivered from Republic Aviation Corporation to Turgeon Flying Service, Inc.; Northbrook, Illinois, USA.
????-??-??
C of R issued to:
Mesaba Airlines; Minneapolis , Minnesota.
1956-06-14
A/W Date.
197?-??-??
C of R issued to:
Herbert Maas;
1987-07-28
James E Umsted; 2276 Songbird Court SE, Salem, Oregon 97306-1032.
2001-08-12
Chimacum, WA, USA - After conducting a satisfactory pre-takeoff run-up check of both the right magneto and left coil ignition system, the pilot departed for his destination. Approximately 30 minutes into the flight the engine began to run rough and the pilot determined that the right magneto was not operating. He then selected the left ignition and, although the engine initially continued to run roughly, eventually all power was lost. The pilot selected an open field used by a farmer to operate his Cessna 177 in and out of due to the non-availability of any other adequate landing site. As he maneuvered through a 180 degree turn toward the landing area, he noted a 1,000-foot/minute rate of descent, which was greater than he had anticipated. The landing gear had been extended and as the aircraft was maneuvered onto a short final, the right main landing gear struck a cow. The aircraft yawed into a left skid, contacted the ground and skidded through a barbwire fence. Post-crash examination revealed that the right magneto had grounded internally resulting in its failure to operate. Additional testing revealed the left coil ignition system had also grounded internally as evidence by arcing, and it too, had failed.

The National Transportation Safety Board determines the probable cause(s) of this accident as follows:

An internal ground in the right magneto followed by an internal ground evidenced by arcing in the left ignition coil unit, which led to failure of both the right magneto and the left coil ignition system respectively during cruise. Contributing factors were a cow impacted by the right main landing gear and the pilot's unanticipated higher than expected rate of descent during the 180 degree descending turn to final.

Final report SEA01LA154

2001-12-07
C of R issued to:
Sam's Aircraft LLC; 23055 Airport Road NE STE 5, Aurora, Oregon 97002-8502.
2007-08-24
For sale:

Recent restoration, TT 650, Engine & Prop 17 SMOH, Alternator, Airwolf Oil Filter, New: Glass, Paint, Interior & fuel cell in '07', wide spray rails, wing extensions, overhead quadrant, Cleveland brakes, inboard strakes, steerable T/W, all logs, hull stands and work station for fuselage, tow bar, spare airworthy B9-F available. Located in Wilsonville, Oregon. Other photos: Forward Interior Rear Interior

Price: $76,900 USD SOLD!

Contact:
Mr. Gordon Glaister
(503) 922-0557 Home
(503) 678-5114 cell
czechride@comcast.net


2013-02-08
Sale reported; Normandy Park, WA.
2013-03-08
C of R issued to:
Weabee Seabee LLC; 18808 4th Avenue SW, Seattle, WA 98166.
Sources:
RAC Seabee Delivery List.
FAA Aircraft Registry.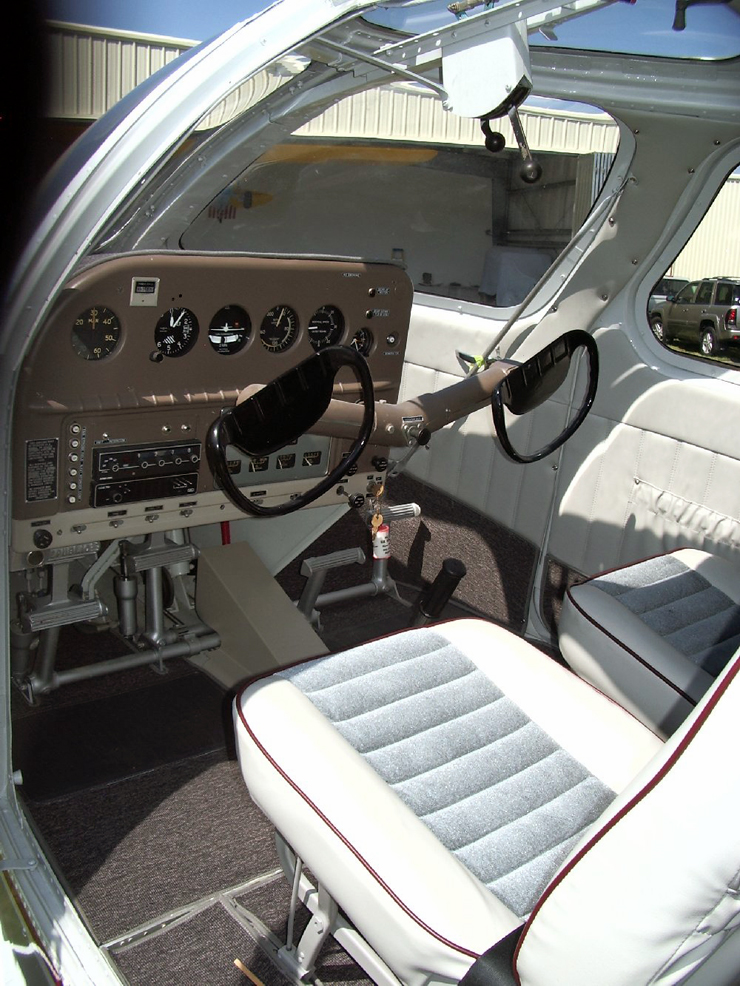 N6755K
Photo: © Please tell me!