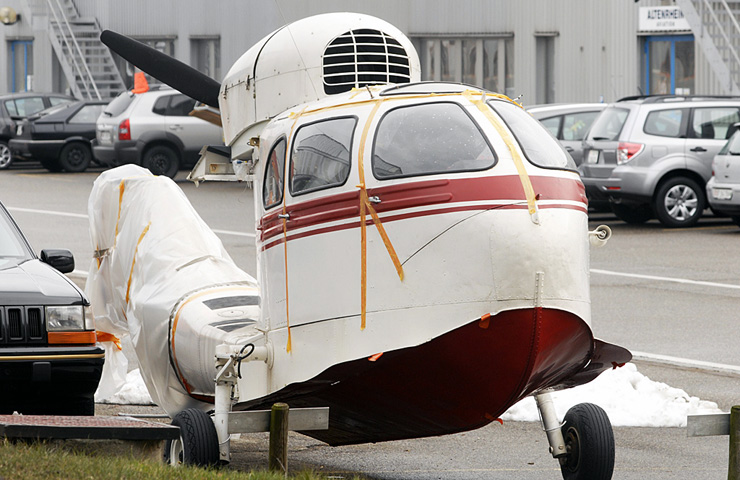 C-FEII
St. Gallen Aiport, Switzerland
27 February 2009
Photo: © courtesy Volker Hilpert
AIRCRAFT DATA

Manufacturer:
Republic Aviation Corporation; Farmingdale, Long Island, New York, USA.
Model:
RC-3 Seabee
Type Certificate No:
A-769
Serial Number:
1001
Manufacturing Date:
1947-05-??
Engine:
Franklin 6A8-215-B9F (215 HP at 2500 RPM)
Remarks:
Wide Spray Rails
Reg. No.
Date
Remarks
N6718K
1947-05-??
Manufacturing Date.
1947-05-??
Test flight.
1947-07-15
Officially delivered from Republic Aviation Corporation to North American Airport Corporation; White Plains, New York, USA.
????-??-??
Cancelled from US CAR.
C-FEII
????-??-??
C of R issued to:
Jacques Breault; Box 2008, Westlock, Alberta T0G 2L0, Canada.
1988-04-11
C of R issued to:
(1) Thomas Stockdill; 9502 Ardmore Drive, Sidney, British Columbia V8L 5H3.

(2) Barry Gillis; 18616-68 Avenue, Edmonton, Alberta T5T 2M7.

1999-01-12

C of R issued.
2008-??-??

For sale: TTAF 1200 zero time B9F fully modernized and overhauled by Dave Smith in Vancouver, B. C.

Airframe and all systems totally overhauled, new fuel cell, brandnew Hartzell two bladed prop, Cleveland brakes with perfect wheels and struts, overhauled steerable tailwheel, 18" wing extensions with original tips in good condition, excellent paint. New interior with original type quilted liners.

Two King radios with transponder and VOR, re-certified horizon and good panel.

Offered at $65,000 US, offers may be considered. Hangared in Victoria, B. C.
Contact info: (250) 656-4437 tpstockdill@shaw.ca

2008-??-??
Theodor Frey
Held 789
CH-9428 Walzenhausen,
SWITZERLAND

E-mail: seabee@bluewin.ch
2008-07-22
Cancelled from Canadian CAR on export to Switzerland.
Sources:
RAC Seabee Delivery List.
Canadian Civil Aircraft Register.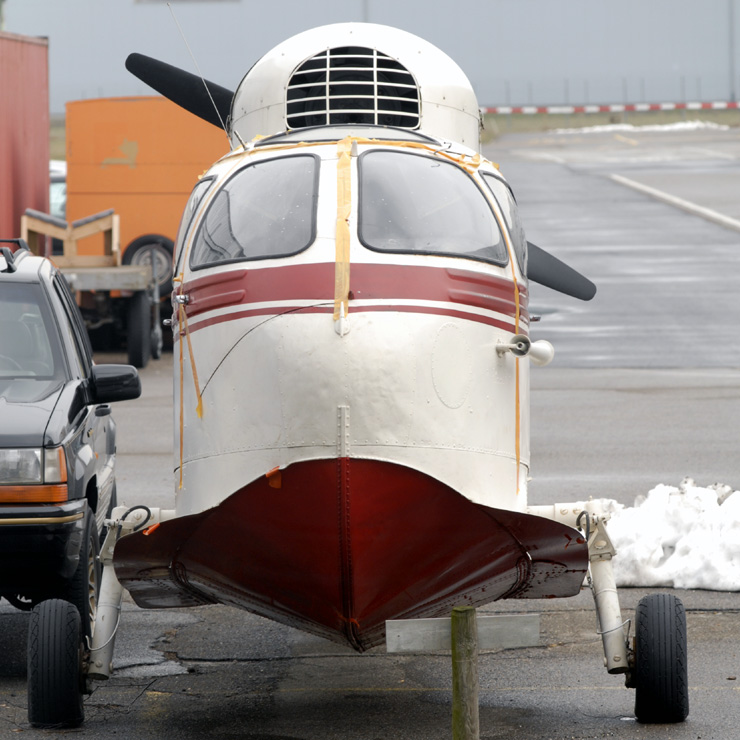 C-FEII
St. Gallen Aiport, Switzerland
27 February 2009
Photo: © courtesy Volker Hilpert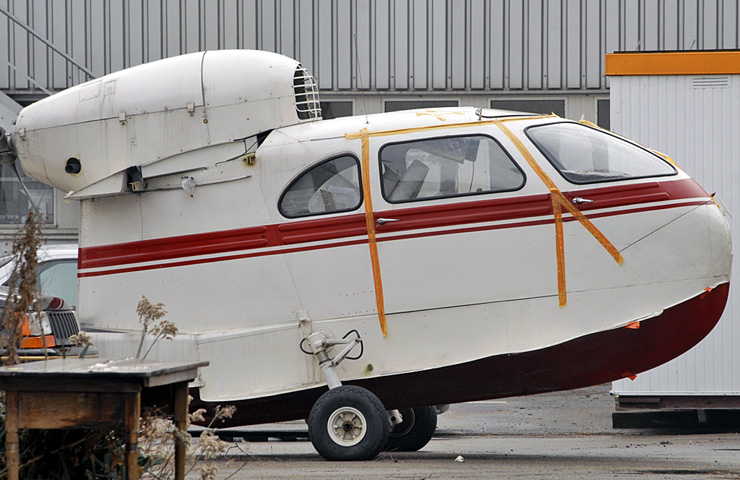 C-FEII
St. Gallen Aiport, Switzerland
27 February 2009
Photo: © courtesy Volker Hilpert