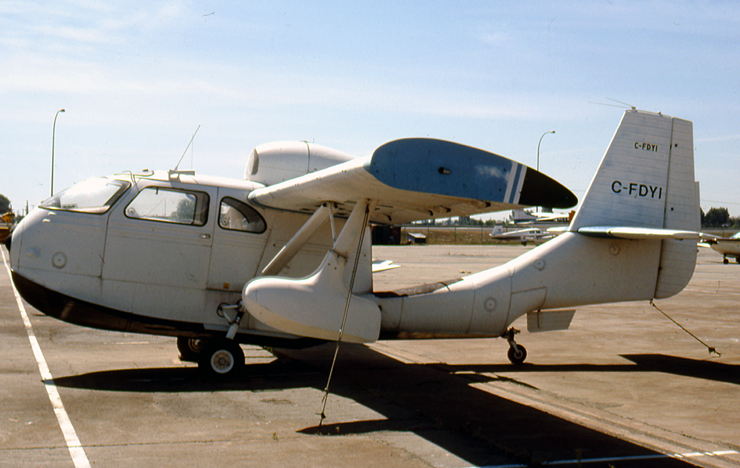 CF-DYI
Vancouver International (YVR / CYVR), BC, Canada
?
Photo: © courtesy Larry Milberry
AIRCRAFT DATA

Manufacturer:
Republic Aviation Corporation; Farmingdale, Long Island, New York, USA.
Model:
RC-3 Seabee
Type Certificate No:
A-769
Serial Number:
72
Manufacturing Date:
1946-10-??
Engine:
(1) Franklin 6A8-215-B9F (215 HP at 2500 RPM)

(2) Lycoming GO-480 (295 HP)

Remarks:
Extended wings
Droop tips
Wide spray rails
Reg. No.
Date
Remarks
CF-DYI
1946-10-??
Manufacturing Date.
1946-10-??
Test flight.
1946-10-13
Officially delivered from Republic Aviation Corp. to McDonald Aviation Co., Ltd., Edmonton, Alberta, Canada.

1971-05-17

David Smith; 4074-16 Ave West, Vancouver, British Columbia V6R 3E1.

1979-05-18

C of R issued.
Sources:
RAC Seabee Delivery List.
Canadian Civil Aircraft Register.
Larry Milberry.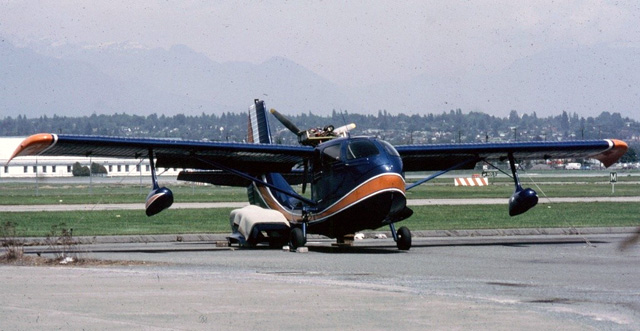 CF-DYI
Vancouver International (YVR / CYVR), BC, Canada
20 June 1980
Photo: © courtesy Keith Sowter
Original photo at http://www.abpic.co.uk/photo/1021404/