The World's Most Beautiful Aircraft!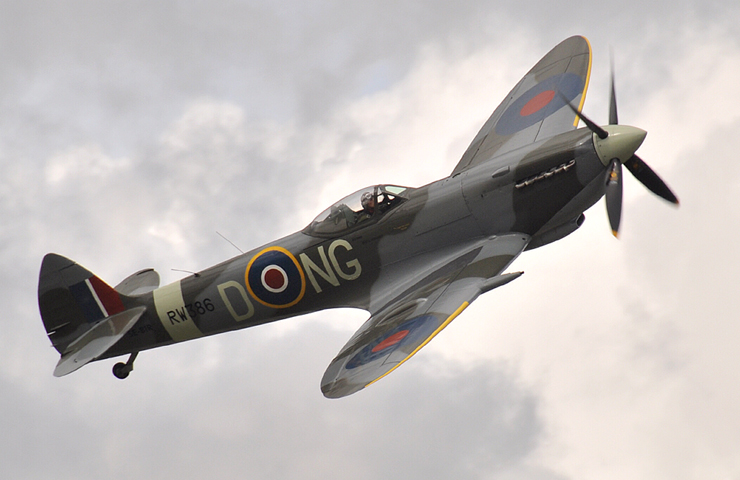 Supermarine Spitfire SE-BIR
Foto: © Steinar Saevdal
This is a list of some of the World's most beautiful aircraft! They are not necessarily my favorite aircraft. Still, these are some of the most beautiful lines of aviation... If you have any suggestion for aircraft that should be added, please contact! There are many aircraft out there that I may have overlooked...
# 1 Gates Learjet

The early Gates Learjet 23 was a sensation when it was rolled out in 1961! The design of William "Bill" Lear, the Learjet series of business jets are still in production today! Personally I think the early Learjets without "strakes" are better looking than the current models with "strakes".... (Photo: Learjet)

# 8 Piper PA-42 Cheyenne IV

During the 1970ies T-tails became "hot". Even if T-tails made several airplanes look better, T-tails were not always a technical success... However, one of most beautiful T-tails of that era is the Piper Cheyenne IV, produced by Piper 1984 - 1993. (Photo: Steinar Saevdal)

# 10 Cessna 340

Cessna make very beautiful twin engine aircraft. One of the most beautiful is the Cessna 340. (Photo: Cessna Aircraft Company)

# 20 Supermarine Spitfire

Probably the WW2's most famous fighter aircraft! Anybody will recognize the unique shape of the Spitfire wings. (Photo: Steinar Saevdal)
Updated: 2011-12-09

© 2011 Steinar Sævdal